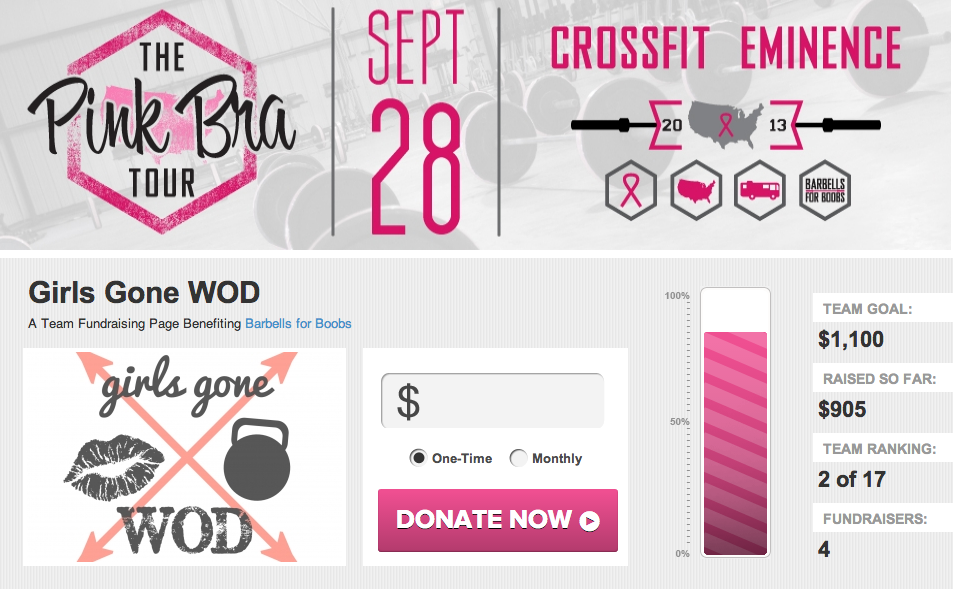 Want to win a GGW tank (or have your purchase refunded if you already own one)??
We have surpassed our new & improved Barbells for Boobs fundraising goal and are within striking distance of winning the title of top fundraisers–and we aren't just battling for bragging rights, there are some serious prizes at stake here!
SO, we are giving it one last big push and we want to make it fun for you!
If you donate $10 or more between now and Friday, September 27, you will be entered to win a GGW tank (and if you already have one, your purchase will be refunded)!
We will pick 2 winners on Friday night!
Thank you so much for all of your love and for supporting this cause. You guys are amazing!!
Already donated? The giveaway only applies to donations received between now and Friday at 5PM MT. However, if you have already donated to our team, the $10 minimum doesn't apply. Just donate at least 1 more dollar to be eligible!